The Genesis NFTs from the collection are Bulldog Billionaires. This consists of 2,000 generated Bulldogs from a pool of unique attributes with over a million possible combinations.
Please keep in mind that any of the information in these documents is subject to change, and some information may not be fully updated.
Total Supply:
2,000
Mint Date:
Feb 1st, 2022
Bulldogs were not originally a staking project but has adapted with the times to include a robust staking economy along with other complementary utilities.
Having either a Genesis Bulldog or a Bulldog Puppy will allow you to stake and yield BONE 2.0.
Each trait has a specific rarity attached to it and depending on the combination of traits that your bulldog has, you can end up with some super rare awesome looking bulldogs!
You can use HowRare.is to check your rank, or explore all 2,000 Bulldogs that exist! You can even see which ones are for sale and where.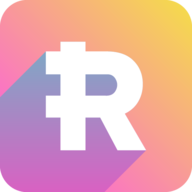 Bulldog Billionaires - HowRare.is
IMPORTANT:
This ranking matches the official ranking of the NFT project. Use at your own risk. Do not base your purchase or sale decisions solely on these rankings! Enjoy!
Bulldog Billionaires can be purchased from a variety of marketplaces on Solana. The current options are: